Auction taking place on May 8, 2021 at 10:00 am
Preview: Monday, May 3rd - Friday, May, 7th from 9:00 am to 4:00 pm
Now Accepting Consignments!
Competitive sell fees on all consignments. Larger consignments or bulk consignments subject to special sell rates, call for more information!
Heavy equipment, trucks, trailers, tractors, campers, RVs, ATVs, boats, motorcycles, snowmobiles, plows, attachments, garage tools & much more! New inventory consigned daily! A complete inventory list will be uploaded closer to the scheduled auction time and will be updated daily until the day of the sale.
Auction to take place online and in-person via ProxiBid and conducted by Central Maine Auction Center @ 44 Concord Drive, Hermon, ME 04401. All are welcome to preview inventory before the sale.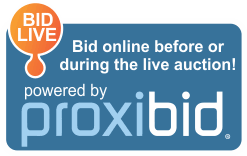 COVID-19 REPSONSE & ANNOUNCEMENT: Central Maine Auction Center continues to monitor Covid-19 industry guidance for indoor and outdoor gatherings – we are optimistic that we can have a hybrid online and in-person event outdoors – weather permitting. As we all know, executive orders and plans to open the State change on a whim. Due to historically large crowds at our auction sales we will be limiting entry and ask that everyone gets registered via ProxiBid in the event that we reach capacity or have to conduct an online-only sale. State mandates require all parties wear masks. Thank you for understanding.